Instructions to Apply for Admission into a Major, Pre-Major, or Minor
1. A student can apply to a major or minor program by logging into their MyCWU account, going to their student tab and then selecting the Records tab on the menu on the left side of the screen.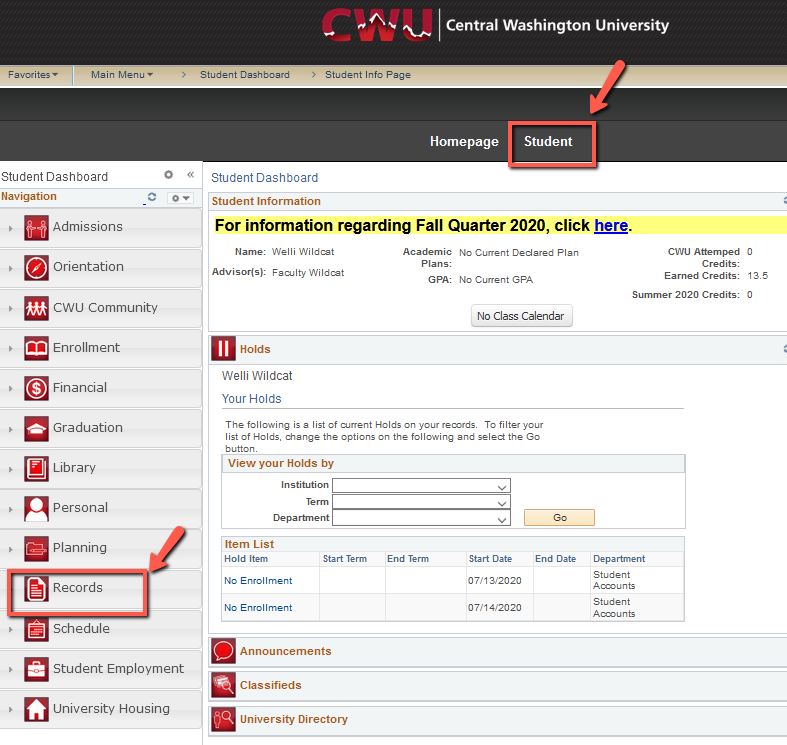 2. After selecting the Records tab a student will select the Request to Apply/Drop Program.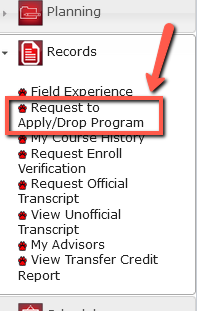 3. Select "request to apply to an academic program".

4. Enter in the program code or click on the prompt for "click here if you don't know your program code".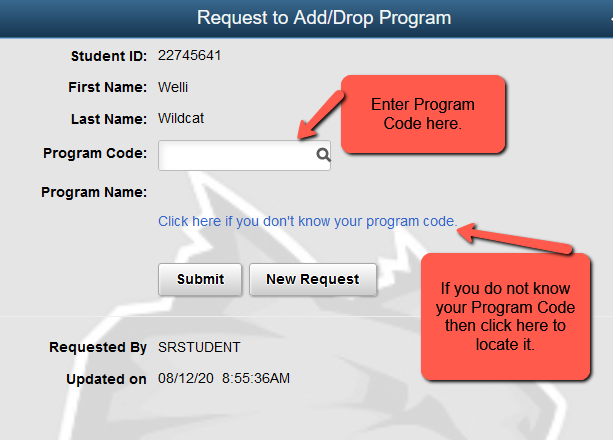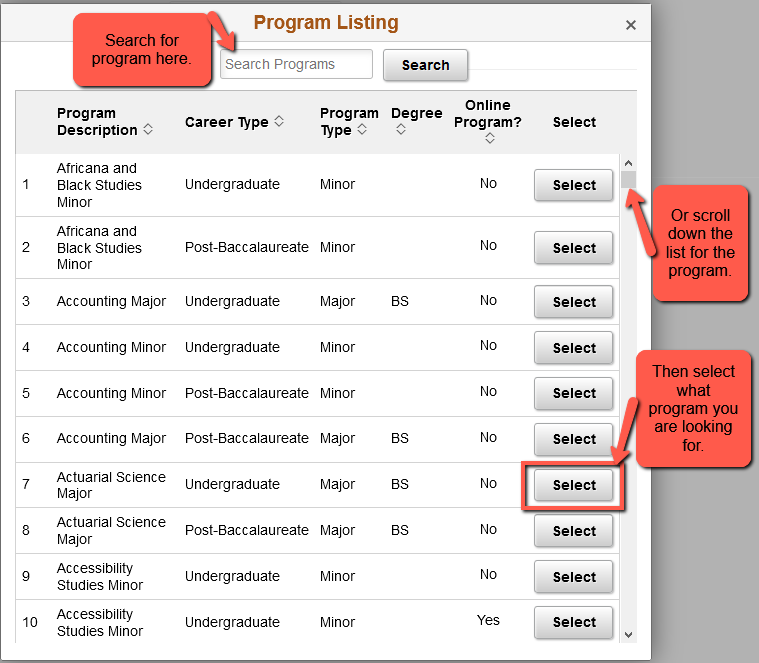 5. Once the major or minor has been selected, it will fill in the program code automatically. Then click on the submit button to finalize the application request.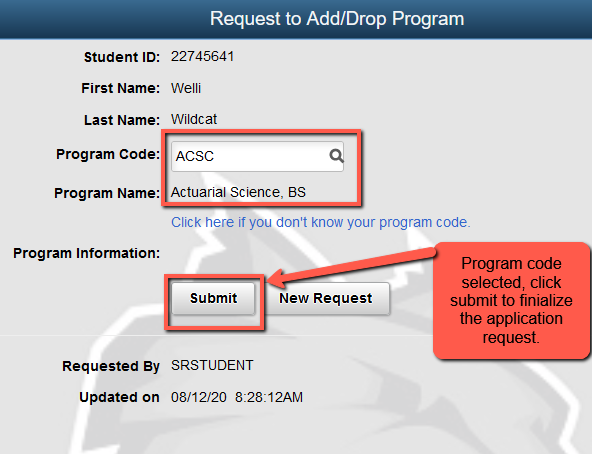 Once the application request is submitted it will be sent to the appropriate academic department to review to make a decision on admitting the student into the requested major.
Students may also apply to a major by going to the academic department's web site.  Many departments have digital or downloadable application forms on their web sites.