The My Scheduler is a feature available in the Student Center. The My Scheduler will generate a schedule for you from the courses you choose and the breaks you add in. The My Scheduler will put together schedules that might work for you at a quick glance.
LOGGING INTO CWU MY SCHEDULER
Navigation: MyCWU > Student > Planning > Student Center > My Scheduler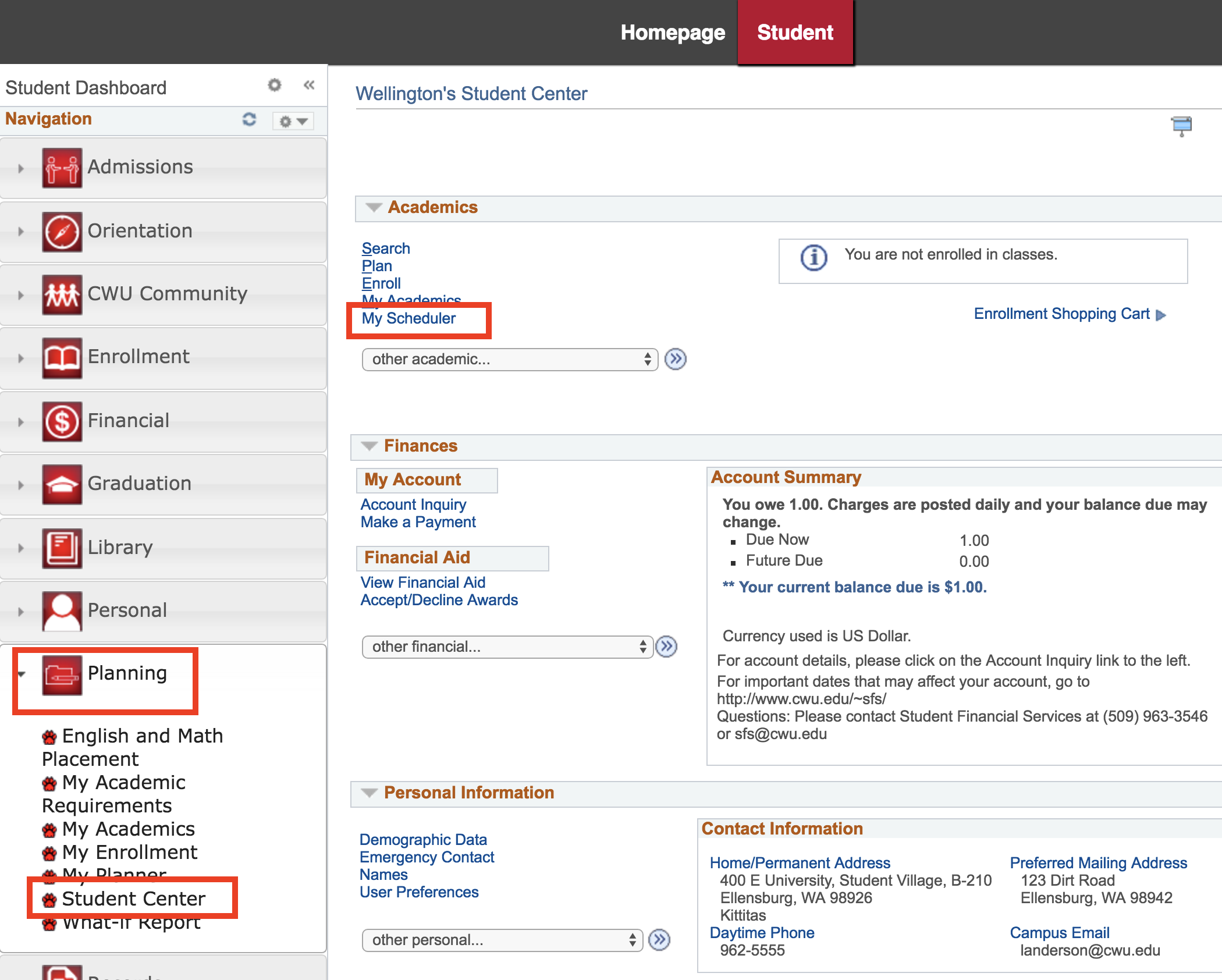 LAUNCH "MY SCHEDULER"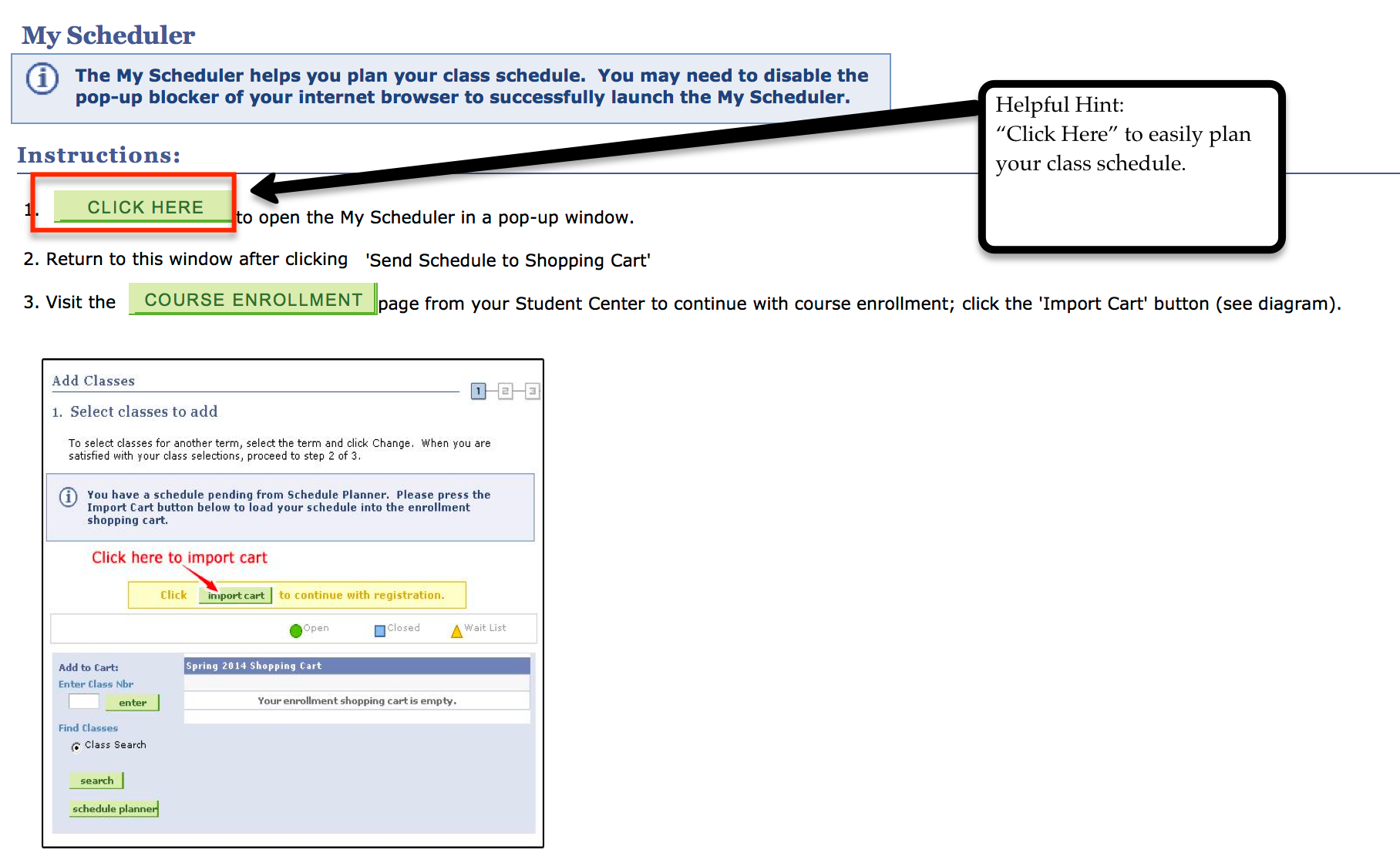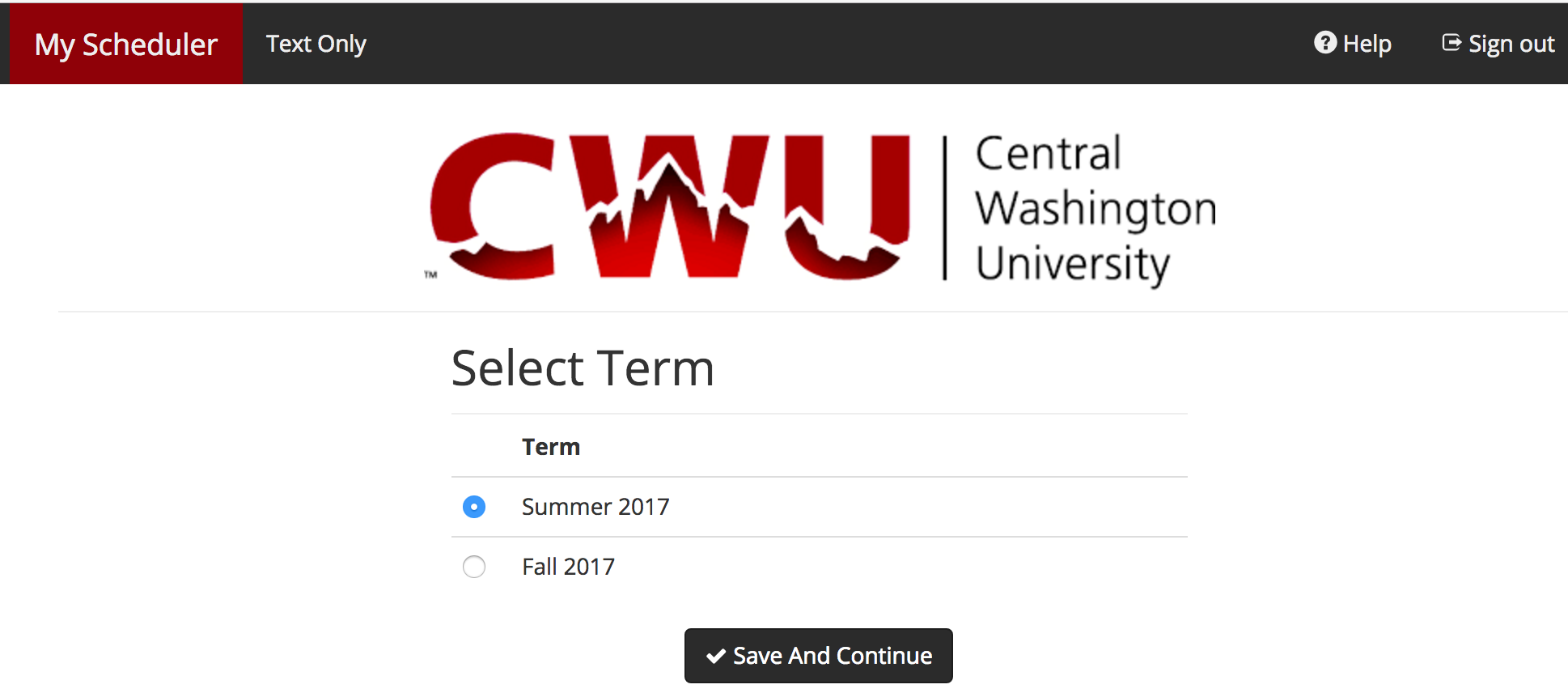 MY SCHEDULER MAIN SCREEN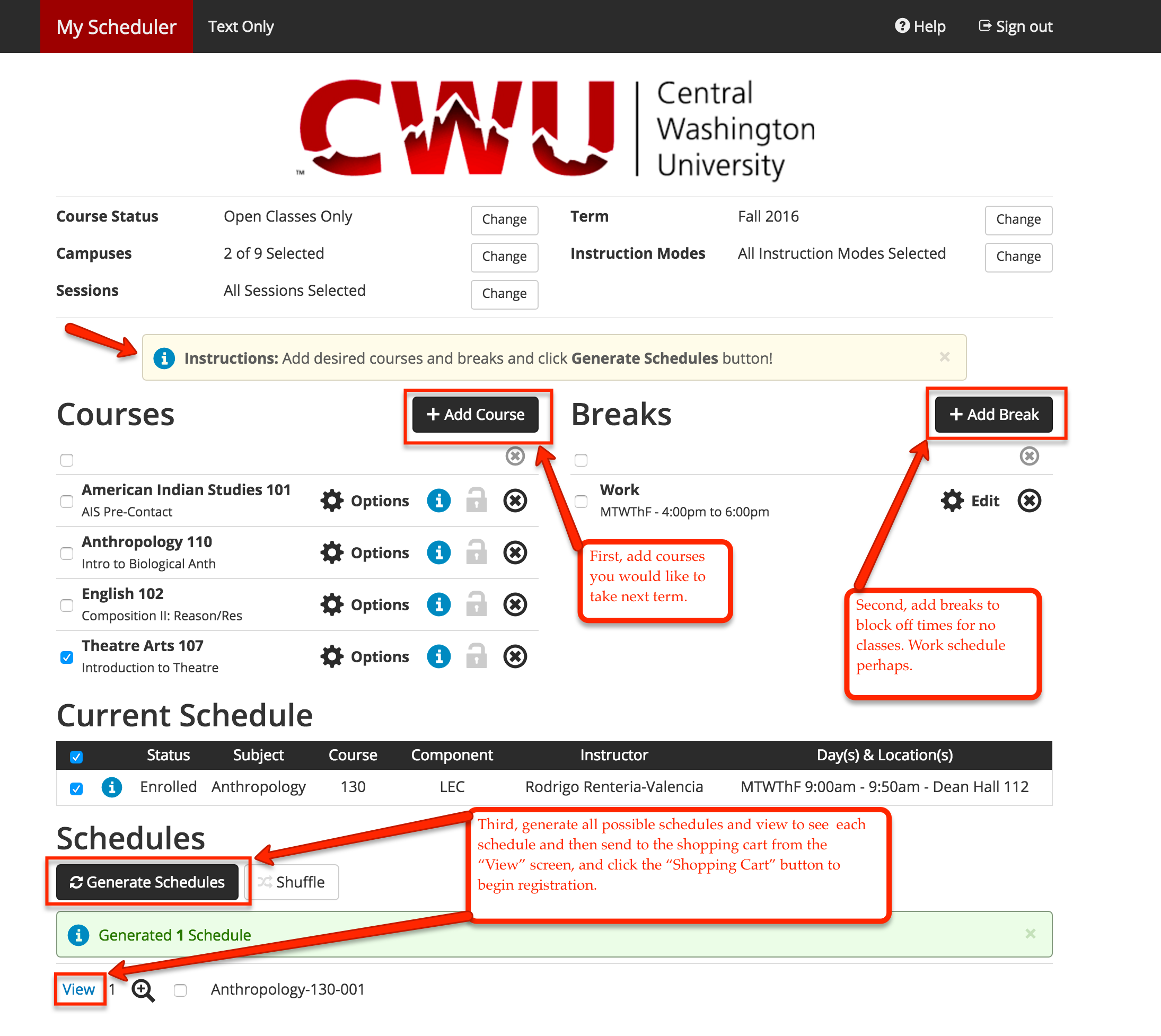 MY SCHEDULER FEATURES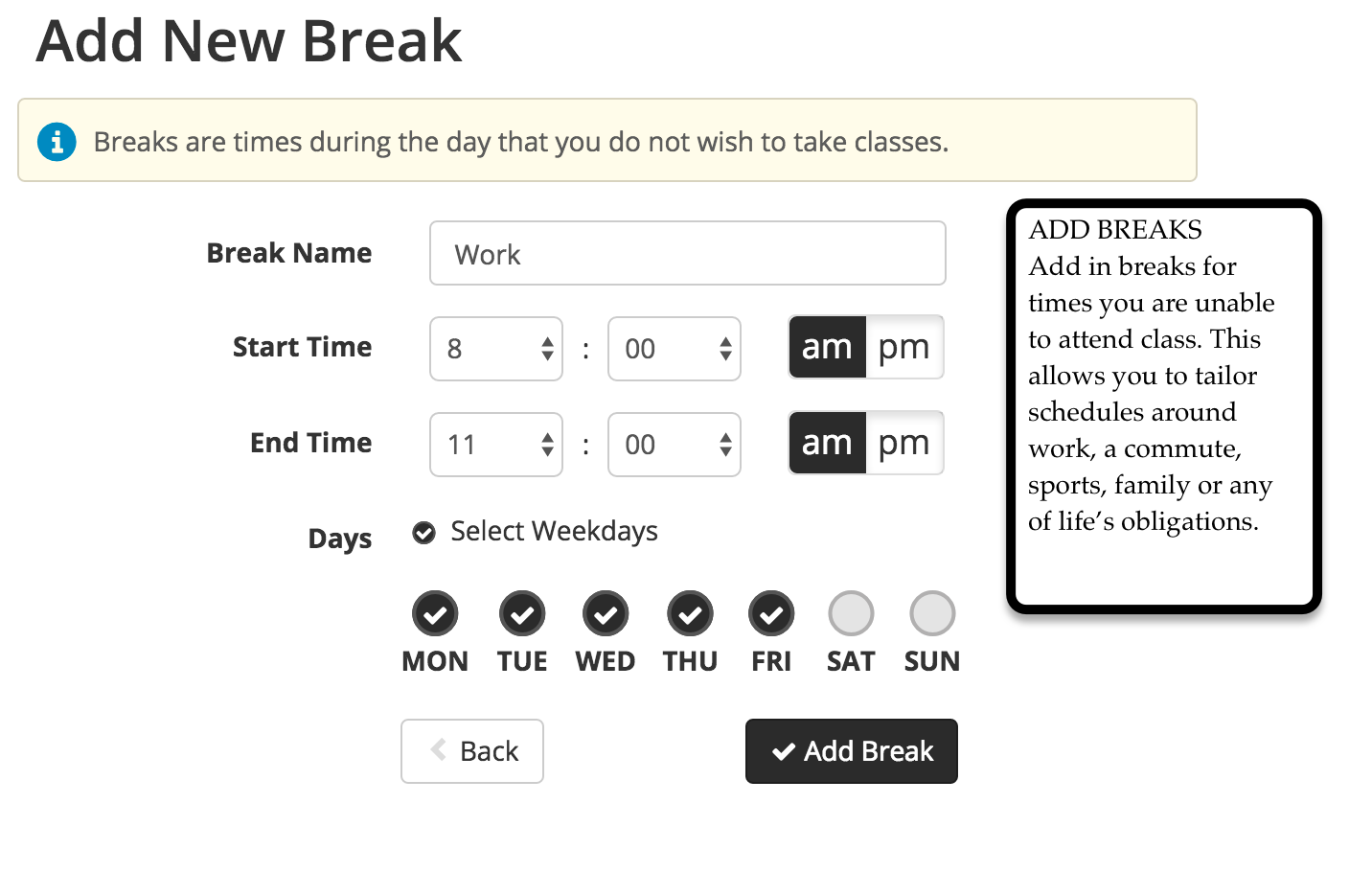 VIEW SCHEDULES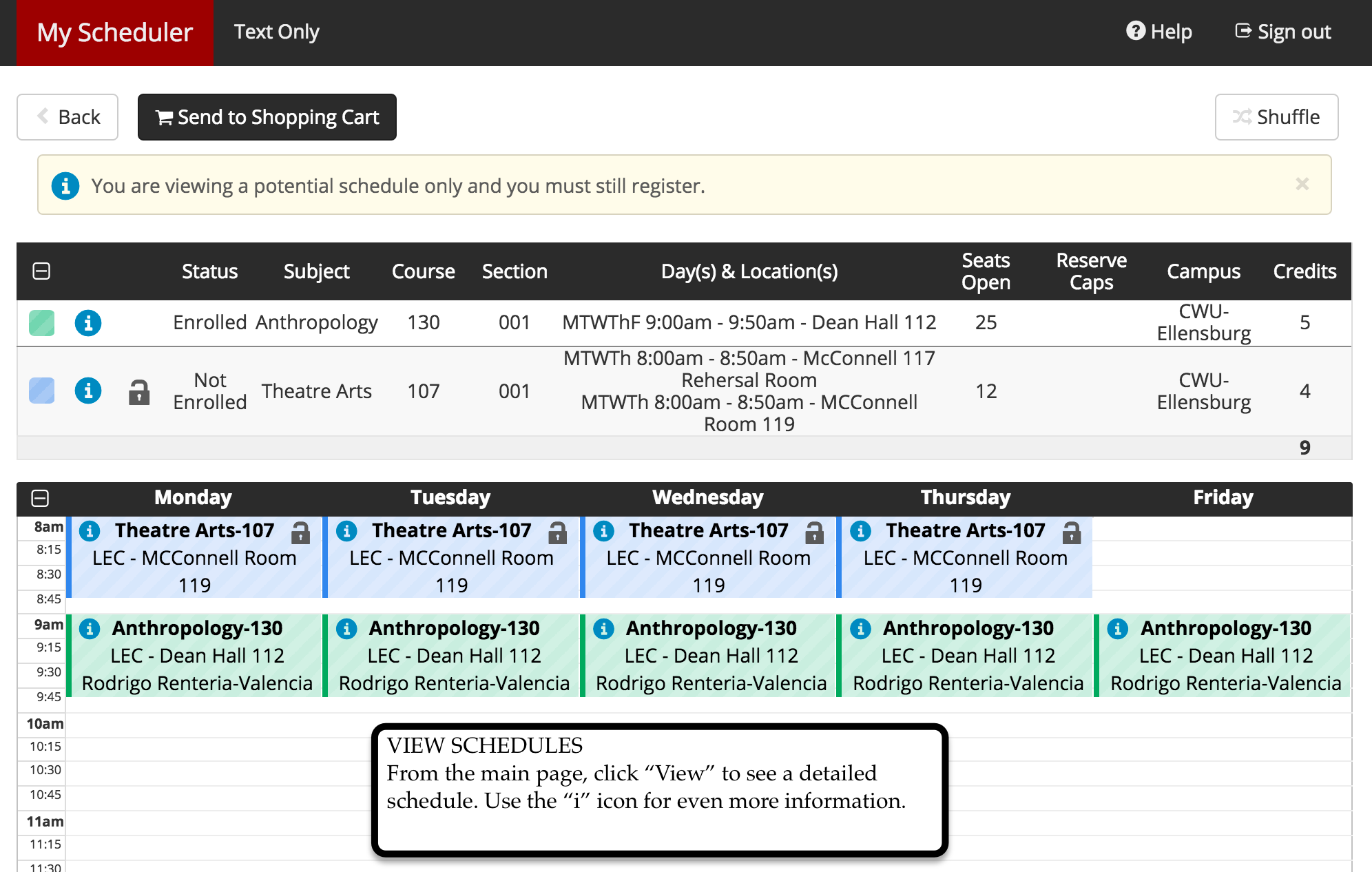 SEND TO SHOPPING CART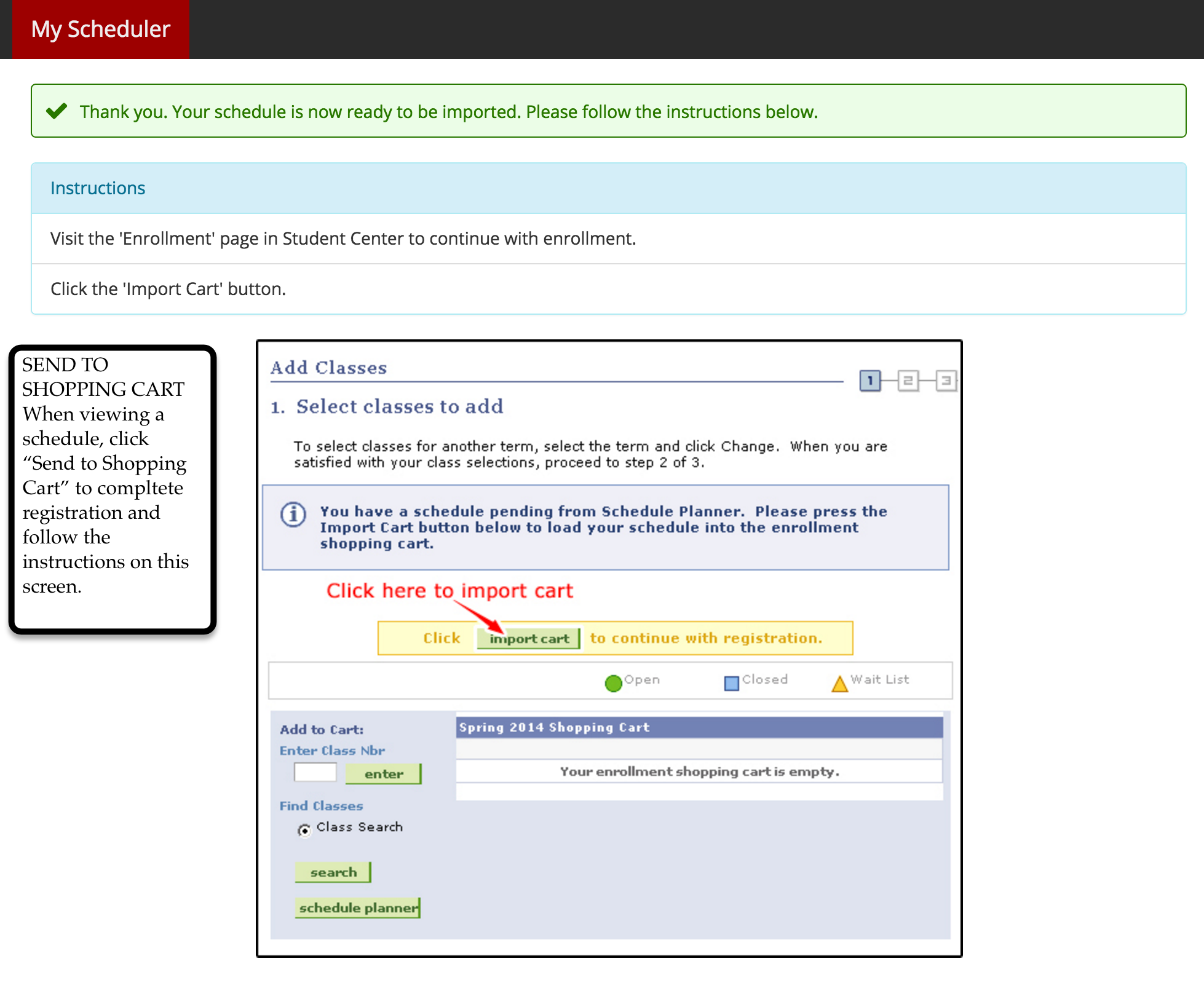 ADVANCED FEATURES
OPTIONS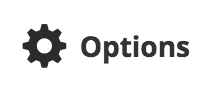 Use "Options" to get a detailed list of available course sections.
Then edit the list by un-checking sections to reflect your preferences.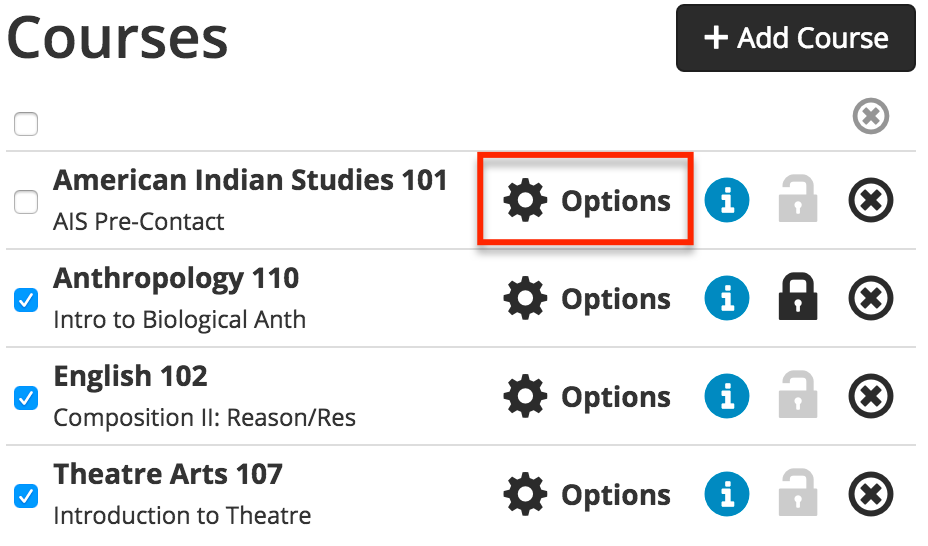 PREVIEW


Visually preview each schedule using the magnifying glass.
This gives you a quick glance of the calendar, showing the times courses are offered.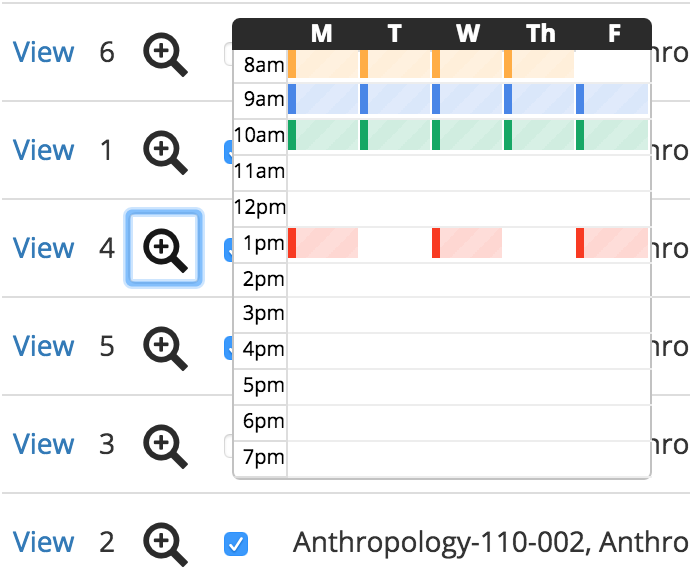 COMPARE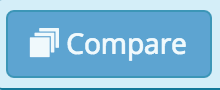 Click the check box up to four schedules and then the compare icon will appear.
This allows you to see multiple schedules side by side.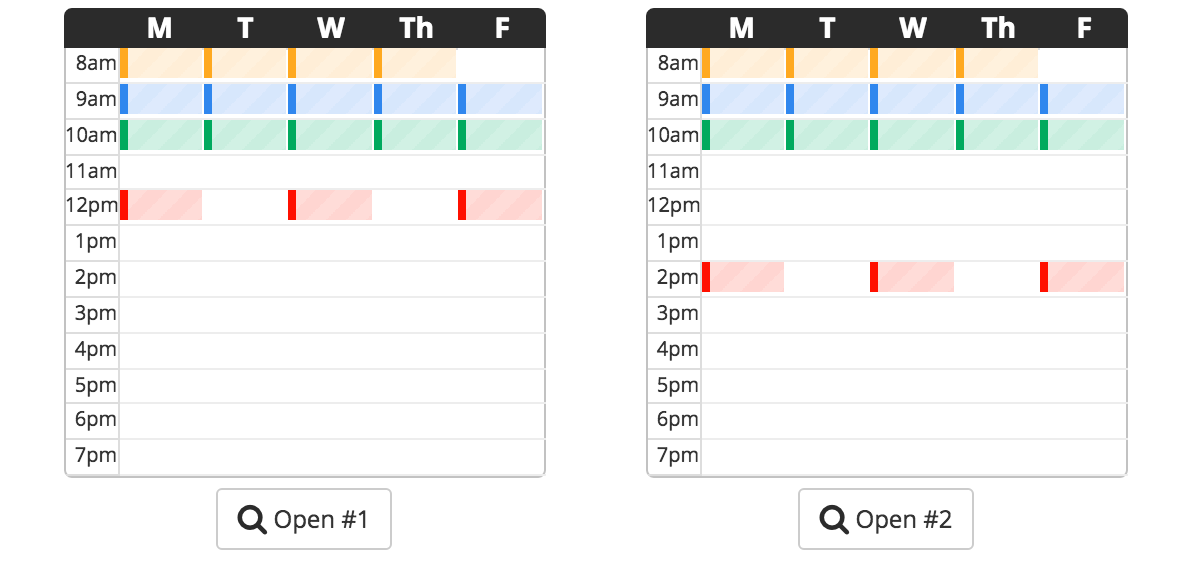 LOCK 


While viewing a schedule, click the lock icon to pin down your favorite sections.
This keeps the locked sections in place and revolves all other courses around them.